The Therapy Landscape
The development of cell and gene therapy is rapidly growing in our industry with a global interest in its research, production and growth.  
Cell Therapies is transforming patient outcomes through our manufacture and commercialisation of cell and gene therapies (CGT). With 20+ years of experience, a TGA-licensed GMP manufacturing facility and a flexible yet comprehensive quality system – Cell Therapies expertise and capabilities are cutting-edge in this current landscape.  
Why Australia?
When it comes to Australia's delivery in this field there are numerous reasons as to why Australia should be the place to develop therapies. Our rapid clinical trial framework, well-established centres of excellence and proven capabilities are among the some of the reasoning this blog will explore. 
The clinical trial sector in Australia is one of the most advanced globally due to the TGA's familiarity with CGT products, along with the number of CGT clinical trials currently in progress. 
Our clinical trial notification pathway is not only the fastest in the world but there are limited CMC requirements. Our ethic reviews typically can take as few as 14 days for approval of the CTN, followed by notification of trial initiation to the TGA.  
This pathway can generate clinical data for future IND submissions and provides rapid expansion of multi-center clinical trials. Our trial data is suitable for both US and EU filings.  
Clinical Centre's of Excellence

 
Australian hospitals and world-class clinicians have specific experience in executing CGT trials making them specialists in this sector. The Peter MacCallum Cancer Centre has established itself as one of the premier global cancer research hospitals, leading the way in treatment of Australian cancer patients with novel cellular immunotherapy products.  Cell Therapies supports these centres of excellence by utilising its dedicated, specialised trained team in operating its 13 clean room GMP facility to manufacture these life-saving treatments.  
In Australia, our research sector is internationally recognised for its high quality as our brightest minds are put to work. The Australian Government supports R&D with millions of dollars spent each year to further research and experimental interventions.  
Peter Mac, QIMR, Westmead and more are all thriving CGT programs within Australia that have the capacity and capabilities to do so much more.  
At Cell Therapies, we are extremely proud to work with Peter Mac to deliver some of these thriving programmes and results. 
Australia has the capabilities to support a product's life cycle from conception in human studies to commercial supply. Cell Therapies quality system has the flexibility to grow with these CGT products as they move toward commercialisation, eliminating the regulatory risk of the product journey for our clients.  
Author Notes
This article and its intellectual property were written by Nathan Smith in conjunction with Cell Therapies marketing.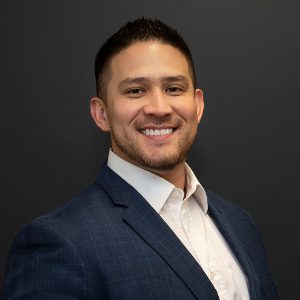 Nathan Smith
Business Development Manger
If you would like to learn more about this topic or prefer to watch a video, you can find Nathan's discussion at BioKorea 2021 here: https://www.youtube.com/watch?v=q8dD-TKK3I8