Our Facility
Located in the heart of the Melbourne Biomedical Precinct.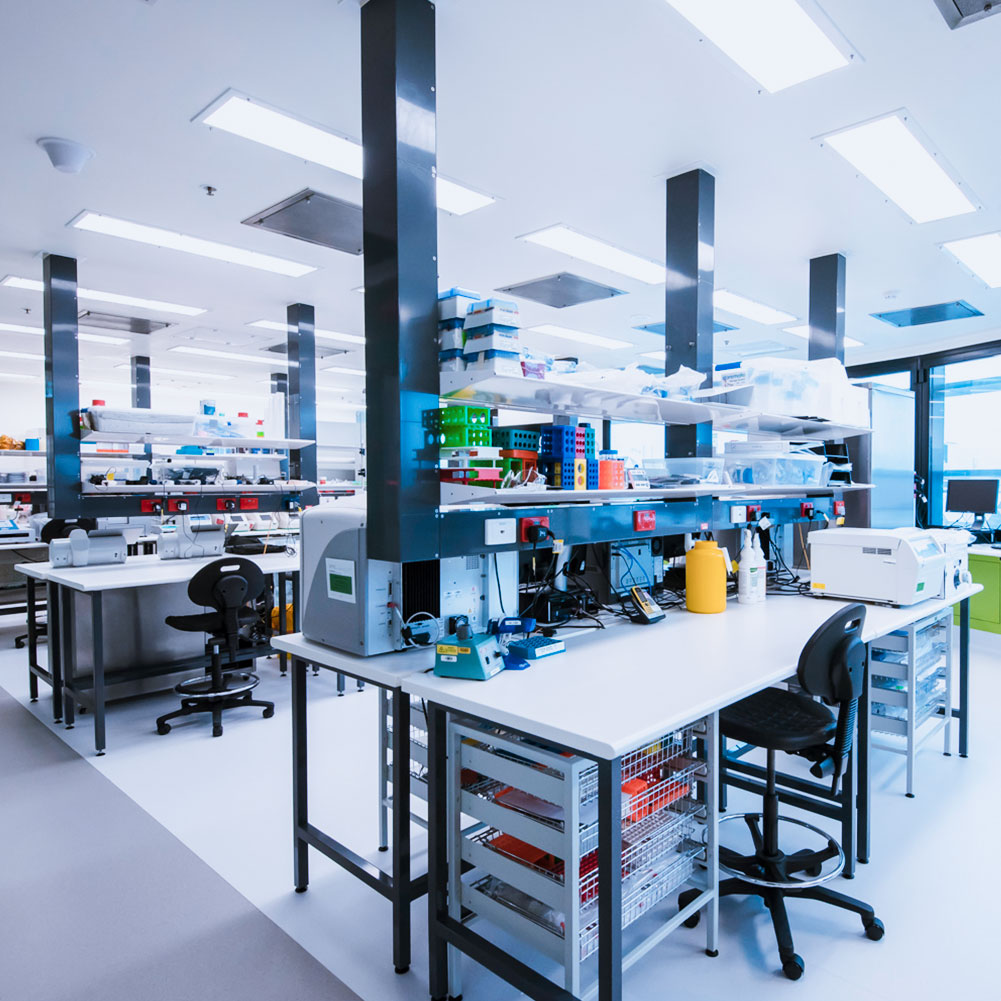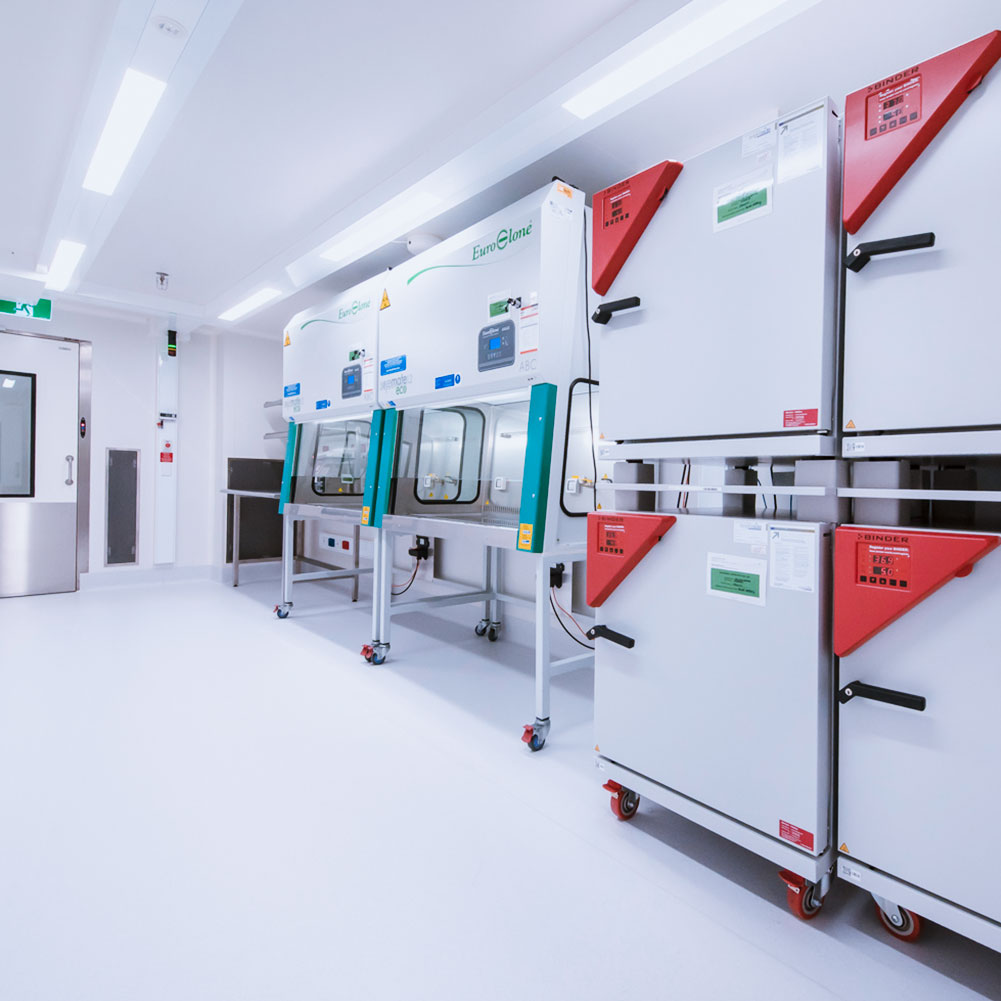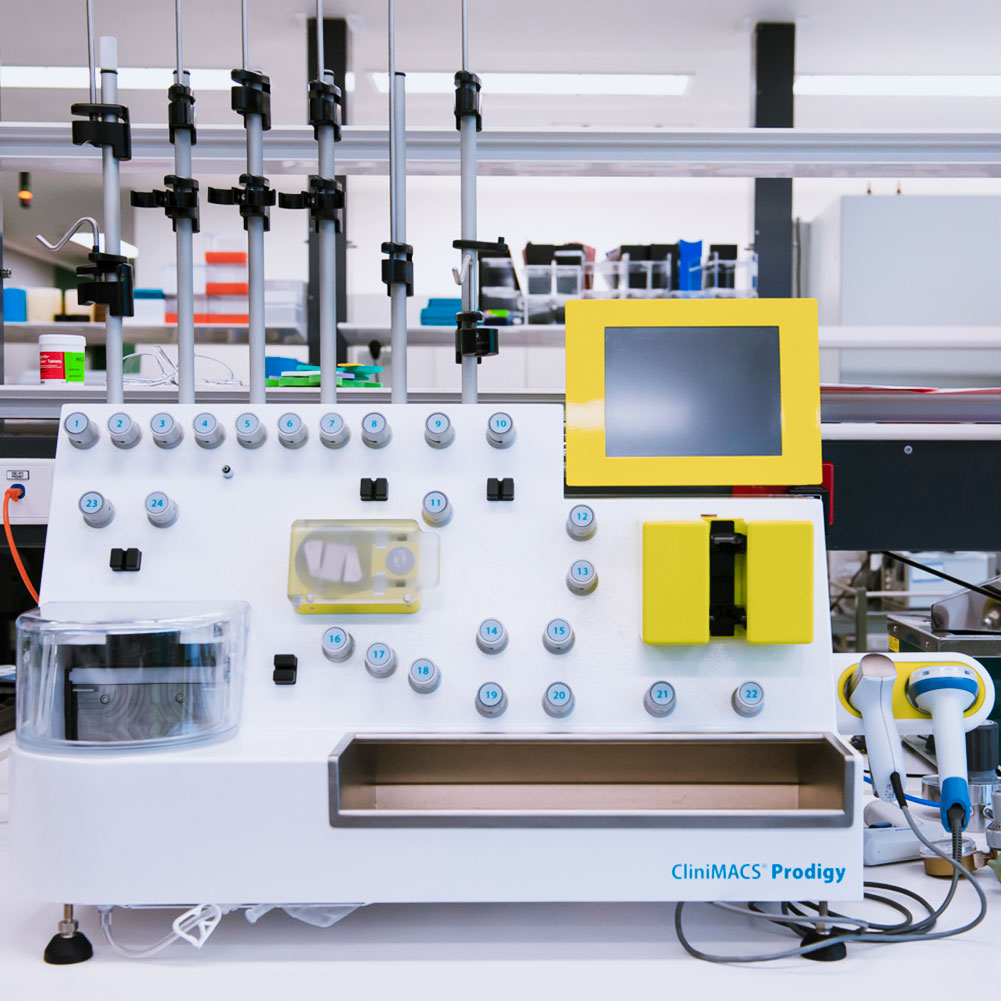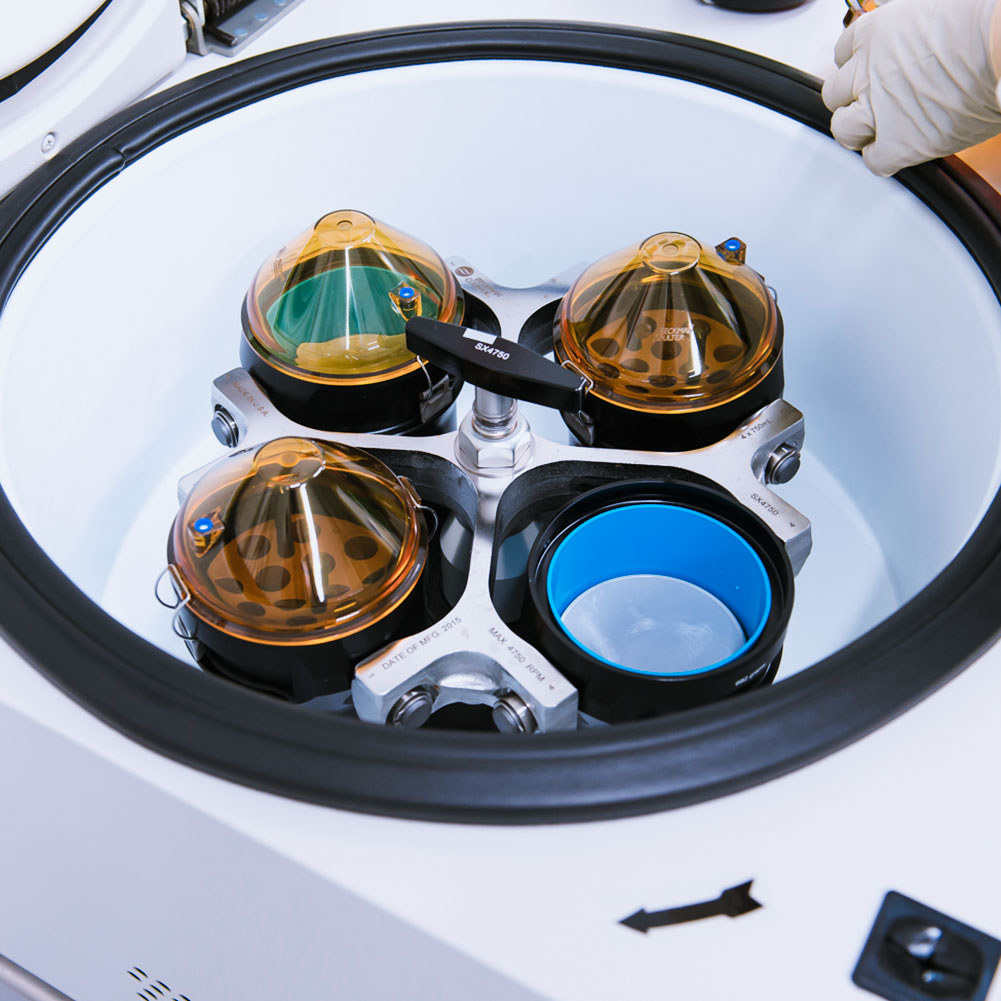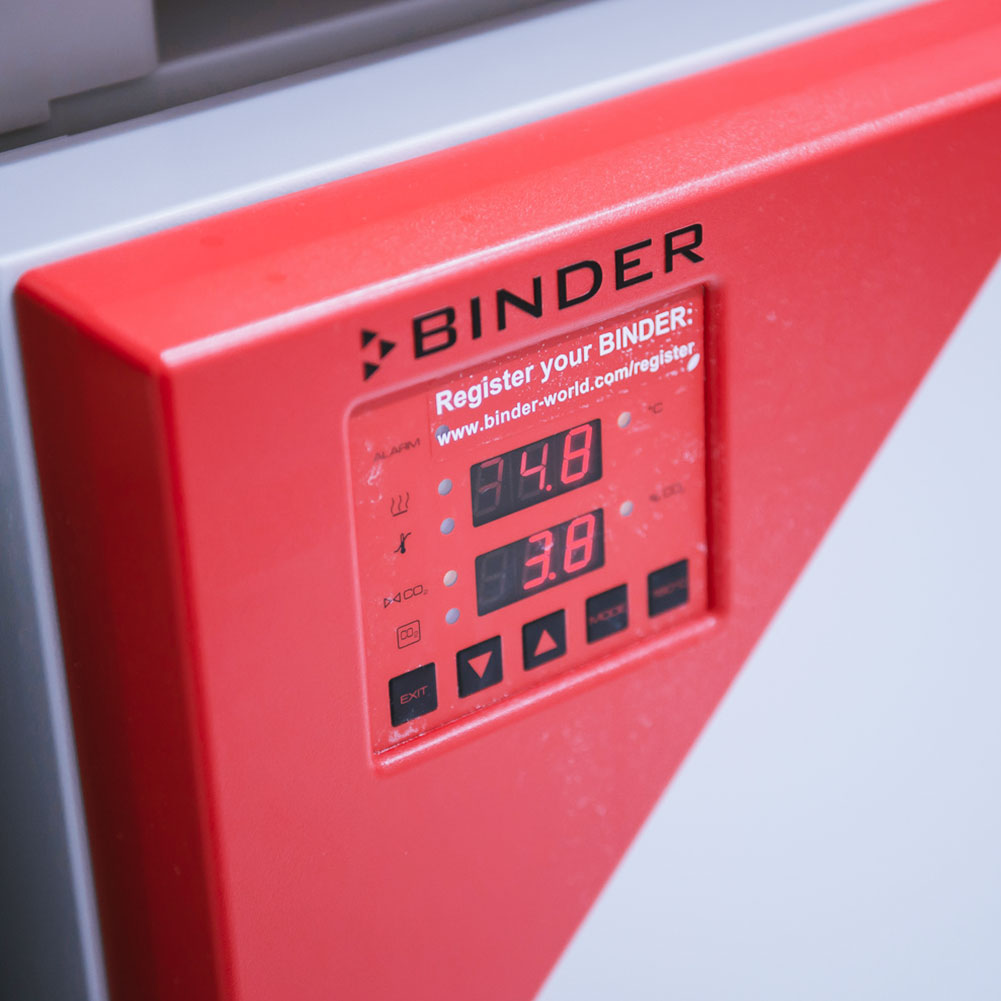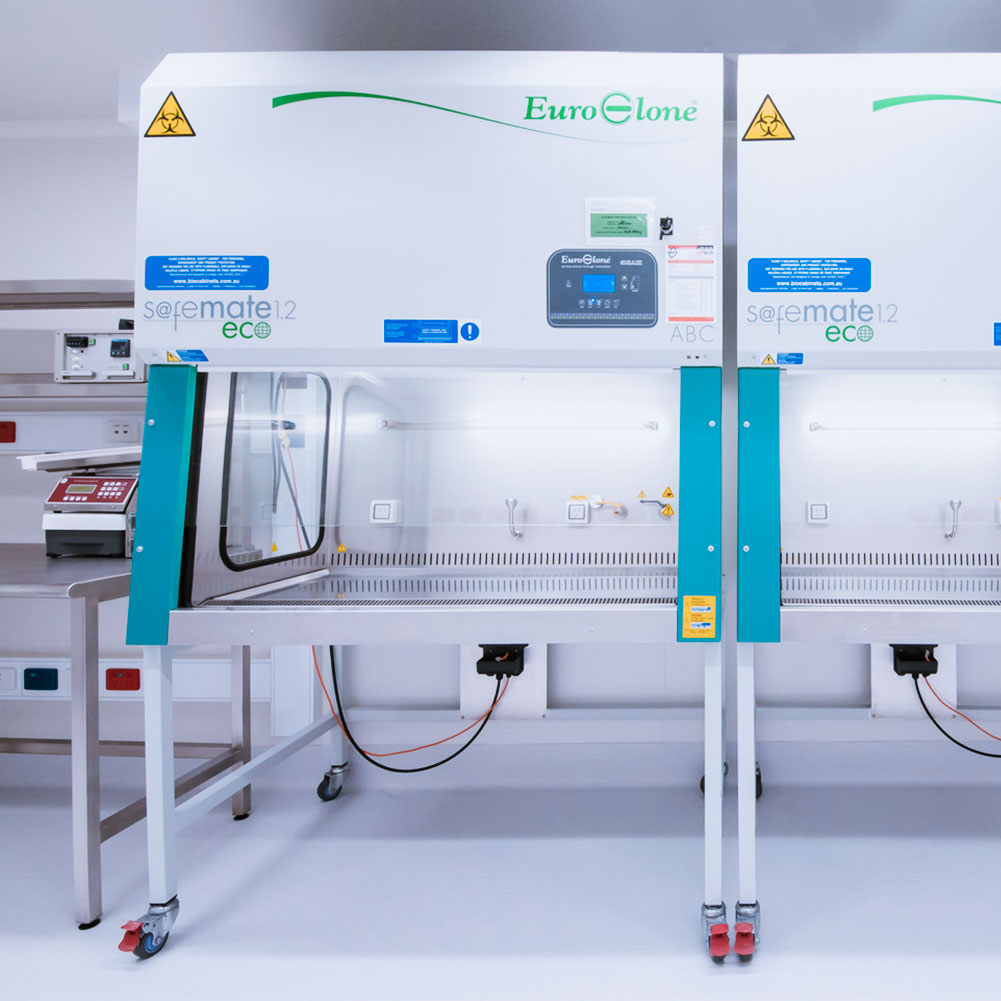 World-leading GMP manufacturing facility
The facility holds manufacturing licences from Australia's regulatory agency, the Therapeutic Goods Administration (TGA), for clinical and commercial supply of cell therapies. Our quality and manufacturing standards are compatible with international regulators such as the FDA in the United States of America, EMA in Europe, and MHLW in Japan, and other jurisdictions.
We are located within the Peter MacCallum Cancer Centre which has established itself as the Australian leader in cellular immunotherapy. Our prime location together with our partnerships with hospitals, medical research institutes, and universities, enables us to support the development and translation of cell-based therapies.
Discover the Cell Therapies' facility
Our facility holds current GMP manufacturing licenses which support supply of cell therapies to multiple PIC/S compliant jurisdictions.
Ten clean rooms
Specifically designed for ex vivo cell therapy development and GMP manufacturing, in-house Quality Control laboratory with flow cytometry, BacT/ALERT, qPCR, ELISA and more to meet your program needs.
TGA Licensed
Our TGA license for T-Cells, including CAR-T products, covers cell collection, processing, storing, release for supply testing, flow cytometry, cell viability and immunobiological testing. This enables us to manufacture Therapeutic Goods for Clinical Trials and Commercial Supply
Robust Quality Systems
We have had over 25 TGA inspections, hold a current GMP manufacturing license, operate quality management systems, and offer GMP-controlled clinical apheresis, cell cryopreservation, and storage capabilities.
Clinically Integrated
We are experienced in the delivery of cell-based products to the clinic and through our partnerships and provide critical infrastructure for the Peter MacCallum Centre of Excellence in Cellular Immunotherapy.
Cell Therapies facility expansion coming early 2022
Our facility expansion is purpose-built for cell and gene therapy programs that require higher capacity, such as later stage clinical trial and commercially-available products. Our TGA licenses will be extended to the expansion ensuring that all manufactured products meet the same rigorous regulatory standards.
We are a contract development and manufacturing organization for cutting-edge cell and gene therapies, from clinical trial to commercial supply.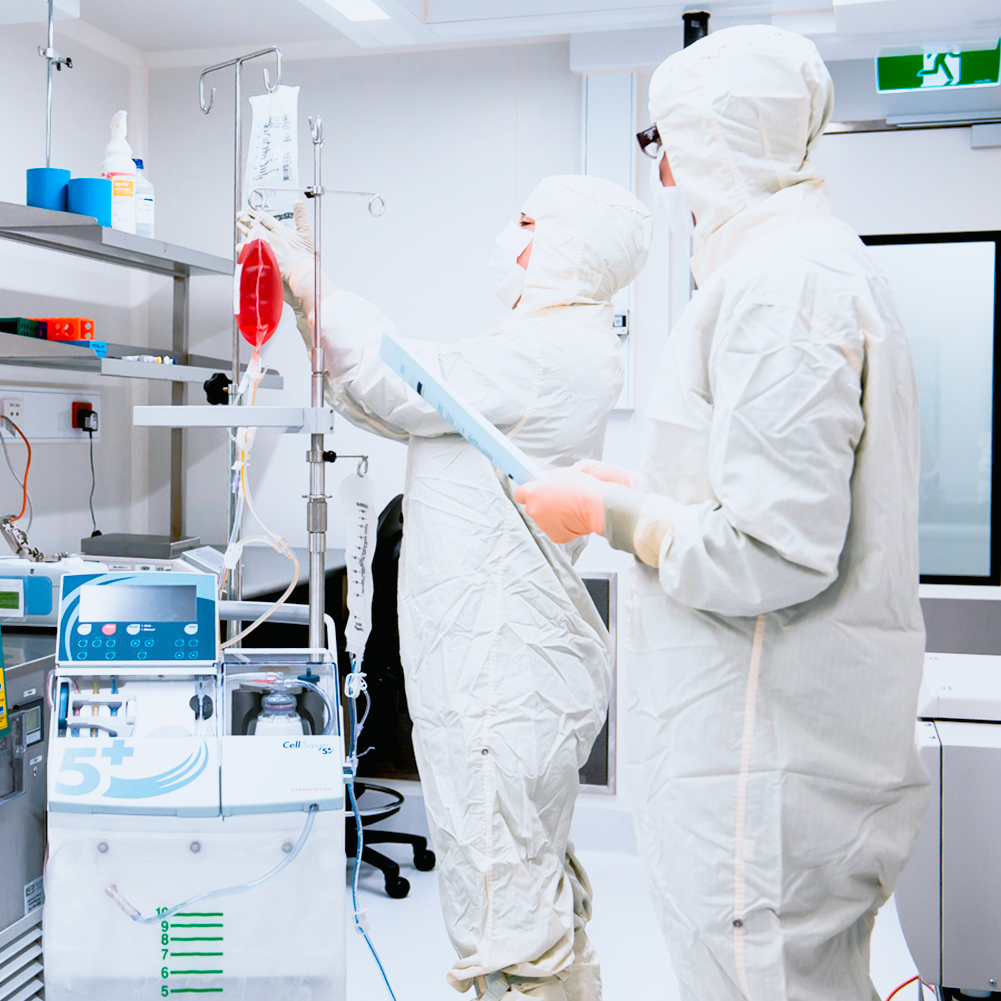 Arrange a tour of our facility
Call Cell Therapies on +61 3 9492 4777 to talk to our facility manager or enter your details below and we will contact you to arrange a tour at a time that suits you.
Cell Therapies has extensive experience in the development and commercialization of cell and gene therapies for the Australian and global markets.